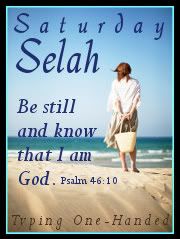 A woman who fears the L

ORD

, she shall be praised. Give her the fruit of her hands, and let her own works praise her in the gates. ~Proverbs 31:30

b

-31
I love hats. When I was a little girl, wearing a white hat and white gloves was very vogue on Easter Sunday. Even if my mother made my Easter dress, I got to buy a new hat just about every year.
I try on hats every Easter...although I haven't worn one on Easter Sunday for more than a decade.
But
, I have other hats. I crocheted myself a lovely little cap and scarf for winter. The hat reminds me of the ones flappers wore in the 1920s.
I also bought myself a straw hat for Christmas. It's a bit fancier than my worn-out gardening hat, but who says shoveling compost can't be stylish?
So many things demand attention every day, some times every hour of the day. As women our roles change from demand to demand. For instance, today I've already worn my chauffeur hat, my Dr. Mom hat, my personal shopper hat, my cat wrangler-dog feeder-chicken farmer hat, and right now my writer hat. It's only noon...
Still scheduled to be worn today are: my housekeeper hat, my chef hat, my publisher hat. I hoping to get in time to wear my redecorating-diva hat and I absolutely can't forget to throw on my quick-Pilates-workout hat (or headband) so I can stretch all the muscles that get bunched up doing all the other stuff. Since my son is sick with flu/bronchitis, I have to keep my nurse hat on under whatever other hat I'm wearing. Here is where the problem with being a hat lover comes in - stacking hats one on top of the other is certainly not very "vogue!"
As women we tend to grab all the hats we have and try to wear them at the same time. So much begs our attention it can overwhelm us and become difficult to decide which hat needs to be worn at which time. We don't like to let people down and we hold especially high expectations of ourselves. A very important lesson to learn from the woman who had it ALL together, the Proverbs 31 woman, is-- as accomplished as she was--that multitude of things on her list of virtues and talents didn't get done all at one time. Her worth would not have been far above rubies if she hadn't learned to prioritize.
Some tasks will keep: laundry, dishes, vacuuming. Some will not: feeding the baby, paying the bills. Some are absolutely essential to our own well-being: relaxing with our spouse or alone, quiet time with God.
My sweet husband doesn't care if the hat I wear with him is just a ponytail holder, as long as I am fully engaged with him during our time together, even if we have to take our time in small increments.
I still don't have a hat for that last one: quiet time with God. I saw a crochet book that is full of patterns for prayer shawls.
I have in mind a lovely white lace shawl to drape over my hair while I become fully engaged reading my Bible and talking with the Lord......
Lord, Make me realize how sweet my time with You is when I put You first. You will help me set my priorities in order, if I just spend time praying and talking to You about them.