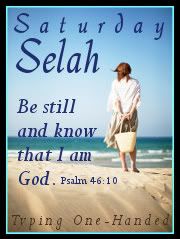 It has been 18 days since my last blog post. I am absolutely amazed at how fast the month of May sped by. We have been on activity overload all month long.
Our oldest daughter, Pastry Princess, graduated from culinary school on May 8.
May 12 we gathered at my mil's house for a Mother's Day lunch with my parents, mil, sister-in-law and her daughter (with her son and daughter), other sister-in-law, Pastry Princess and Dynamo, and Orchid. Then Mr. Amazing and I went for a 150 mile (round-trip) motorcycle ride in the beautiful countryside.
Mr. Amazing, snuck me away for camping weekend May 15-17 in
Levi Jackson State Park
in Kentucky (read about it in my
Thyme for the Garden
column
here
- Mr. Amazing contributed.).
Our grandson finished his first year of preschool on May 22 (he attended 3 hours, 1 day a week). That same afternoon Mr. Amazing made me a Key Lime Cake with Key Lime Buttercream Frosting that we took
Ritter Park
to share with our kids.
On May 23, I woke up and remembered I had my first monthly meeting of the Romance Writers of America's
KYOWA
chapter. It lasted about 3 1/2 hours--a 40 minute drive from home. I got back just in time to eat some yummy homemade lasagna before Mr. Amazing whisked me away to a concert called The Saturday Jamboree Legends of Country Music. One of his co-workers was featured as Hank Williams, Sr. He nailed his performance. Good job Jay!!! See a video of the original show which broadcast from 1953-1965 on
WSAZ
TV
here
. (The video is 29 minutes long.) After the concert we walked over to Starbucks and their XM radio broadcast was playing the original recording of
Long Gone Lonesome Blues
and we couldn't tell that it wasn't Jay singing and yodeling--he's just that good.
On May 24, headed to Independence, Kentucky to the reunion of Mr. Amazing's family on his dad's side. Mr. Amazing's Uncle Jerry, Aunt Patti (with husband Glenn), sister Sharon (with husband Darrell), sister Julie (with husband and daughter Allie), Mr. Amazing (with me, our daughter Pastry Princess and grandson Dynamo) represented our branch-all but 1 of the 8 children of the original family had descendants in attendance.
May 28, our son Spiderman graduated from high school. My last one...the next time I am at a secondary school graduation it will be for a grandchild. *nostalgic tear* Kids grow up soooo fast!
Spiderman and I spent most of yesterday getting a windshield, inspection sticker, etc. for Orchid's car while she attended the last of a two-week training by Verizon as Alltel shifts to new management.
Throughout May I have written 5
Thyme for the Garden
columns, 1 Choosing Life Every Day devotional column (publishing in June), edited and published 5
Take Root and Write Digital Magazine
issues, scratched around in the gardens (whenever it hasn't been raining), plus all the day-to-day events that happen in every family.
And now the month is almost gone...
How do I make the days slow down so I can enjoy each one and not remember them in a blur at the end of the month? This is not a new phenomenon of the 21st century.
This is what the Sovereign Lord, the Holy One of Israel, says:

"

In repentance and rest is your salvation, in quietness and trust is your strength

, but you would have none of it.

You said, 'No, we will flee on horses.' Therefore you will flee!

You said, 'We will ride off on swift horses.' Therefore your pursuers will be swift!

A thousand will flee at the threat of one; at the threat of five you will all flee away, till you are left like a flagstaff on a mountaintop, like a banner on a hill."

Yet the Lord longs to be gracious to you; He rises to show you compassion. For the Lord is a God of justice.

Blessed are all who wait for Him!

~Isaiah 30:15-18
Our busy lives have us rushing to and fro, forgetting to appreciate the gift of the moments we have. In our insistence on filling each and every minute with activity, we neglect to see God in the ordinary. It does not have to be this way!
Eugenia Price says this about the importance of slowing down:
The voice of God is always speaking to us, always trying to get our attention. But His voice is a "still, small voice," and we must at least slow down in order to listen.
Our Lord Jesus knows we must slow down:
The apostles gathered around Jesus and reported to Him all they had done and taught. Then, because so many people were coming and going that they did not even have a chance to eat, He said to them,

"Come with me by yourselves to a quiet

place and get some rest."

~Matthew 6:30-31
I sat on my porch this morning as is my joy daily, just as the sun comes over the hill across the road, coffee in one hand, Bible in the other. As I finished my devotions, I looked up to see a beautiful bluebird flitting from tree branch to the ground for a bite of food. He then flew back up to the branch and sang his joy at the blessing he found.
If I had jumped headlong into my very busy day, what a wonderful gift from the Lord I would have missed--listening to God's beautiful creation singing it's joy of life to the Creator!
Rest is not some holy feeling that comes upon us in church. It is a state of calm rising from a heart deeply and firmly established in God.

~Henry Drummond (1851-1897), author, evangelist, scientist
Take time this week to enjoy the quiet moments in the presence of the Lord!