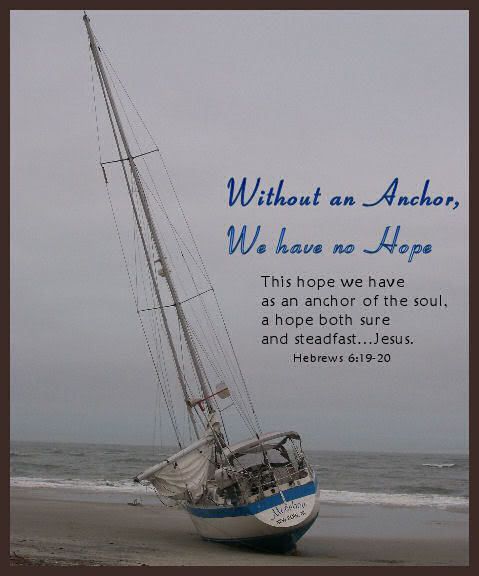 Scripture teaches that storms will come. They are often frightening, but never without a purpose (
James 1:2-4
). The only way one can weather those storms is to be solidly anchored in the Savior.
Do not be ashamed if you react with fear at first--even the disciples feared until they took the problem to the Lord (
Mark 4:37-41
). After they did that, the storm was no longer the focus of their fear or awe. It was He who has power to rebuke the wind and hush the sea.
Jesus' death and resurrection assures believers that He is our firm anchor, no matter the direction the wind blows and the waves toss. Beloved, it is simple to have this hope: you must only believe on Him.
In His Hand.